Olá! No post de hoje vamos aprender a fazer um layout com técnicas de Mixed Media. Eu resolvi fazer um projeto um pouco mais simples, com 3 técnicas básicas: efeito aquarela, stencil e gesso. Acho importante mostrar algumas técnicas mais simples e com poucos materiais… e depois vou aumentando a quantidade e nível das técnicas.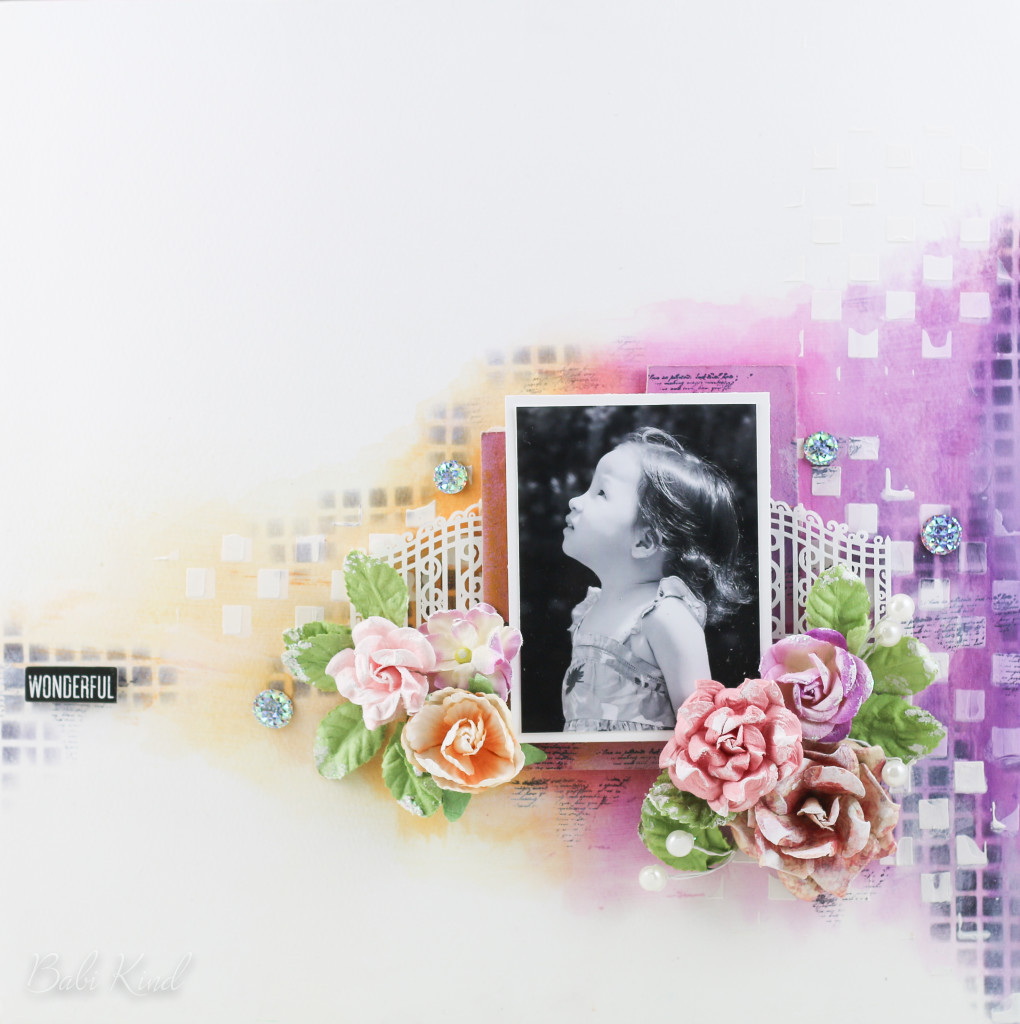 A primeira dica é usar Gesso Clear (Gesso transparente) para proteger e hipermeabilizar o papel. Eu gosto muito do gesso da Prima e Liquitex, pois, além de criarem uma camada mais leve, secam com efeito fosco.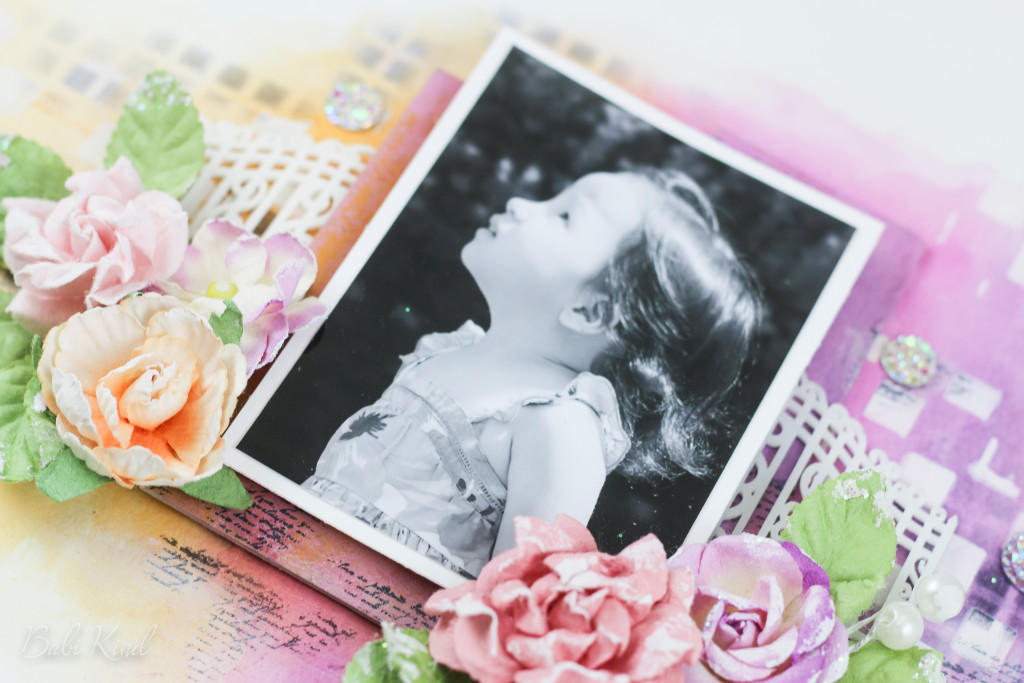 Procure usar cores complementares ou análogas para criar um projeto mais harmonioso.  Faça um teste em um papel de rascunho e veja se as cores combinam entre sí.
E a minha última dica é  usar algum elemento mais escuro para criar um pouco de volume e contraste.  Eu usei carimbo e efeito de stencil na cor preta para quebrar um pouco o colorido e adicionar mais contraste entre as cores.
Lista de Materiais
Watercolor Panel,  Heavy Gesso e Clear Gesso – Prima
Sprays Lindys Stamp Gang: Tea Pot Purple, Magnolia Magenta Gold, Glory of the Seas e Marigold Yellow Orange
Flores e Cristais Prima
Carimbo Prima
Carimbeira Archival – Ranger
Stencil Prima Checker e MFT Square Grid
Espero que tenham gostado e até a próxima.
Babi